With new new automation features coming soon, we have made some changes to how campaigns are created, adding a new "trigger" section for defining when to send the campaign. The usual options to send "Immediately" or at a "Specific date & time" have been relocated to this section.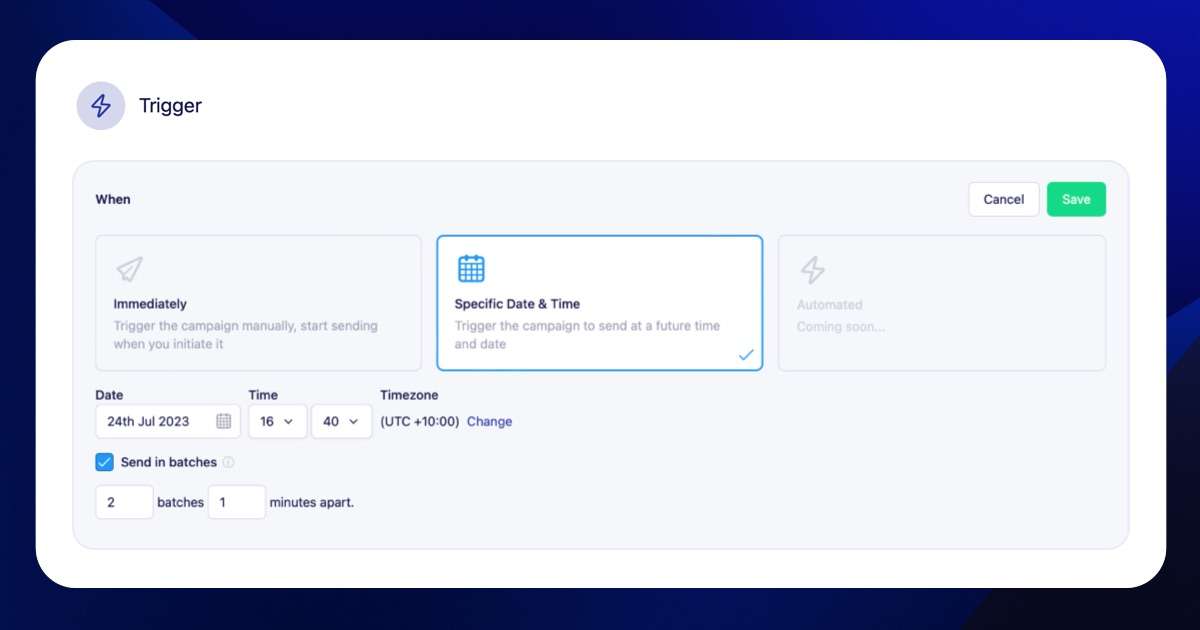 This new pattern of choosing when to send your campaign up front will be especially useful when we add automated triggers in the near future.
We have also implemented a review step to provide a clear overview before confirming the message. To streamline the user experience, we have also relocated the advanced settings to the content section.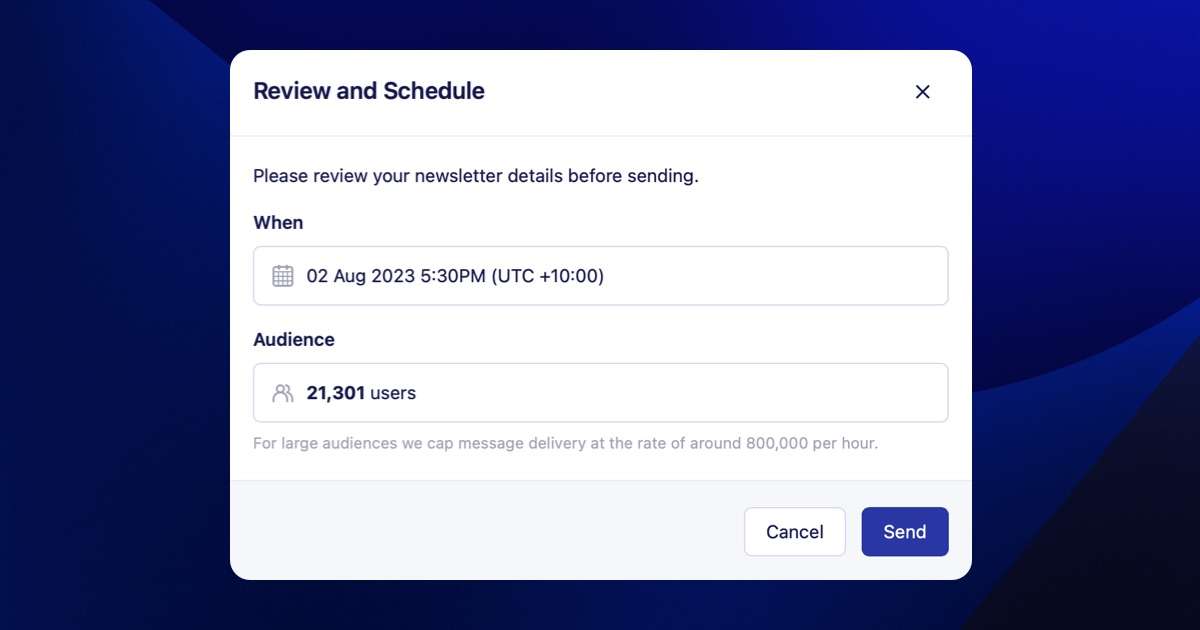 These improvements aim to enhance the overall usability and are in line with our vision for a flexible and composable marketing platform, and make room for multiple different ways to trigger a campaign.
Underneath the surface, these changes are built on an entirely rebuilt API that we plan to make accessible in the near future.